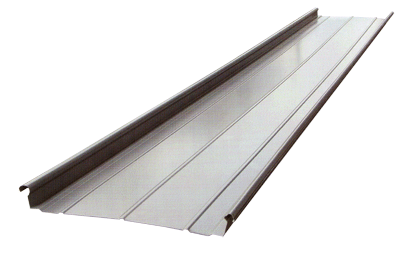 Features
The KaWa® KZ Standing Seam Series is a standing seam concealed roofing fixing system. It can be uniquely rollformed by a proprietary process to precisely taper to exact angles and dimensions in a single pass. Each side lap is locked and seamed by a robotic seamer against strong winds and heavy rains. The wide tray design dispenses water efficiently from the roof surface, even at a minimum roof pitch of 1 degree. Width of 300mm, 400mm, 500mm and 60mm are available.
Advantages
It is a non-puncturing boltless rood system.
The unique lock and seam fastening ensures a 100% watertight roof.
It is light in weight but yet strong.
The system allows for quick and efficient installation.
Allows the construction of engineered built-up system for maximum heat and sound insulation.
Extremely durable against corrosion because of the usage of materials like aluminium, Clean COLORBOND® steel, copper and stainless steel.
Engineered to precisely taper in a single pass. Speeds up work and eliminates frequently encountered errors in the normally used antiquated multiple pass process.
Dimensions