UNITILE® is the latest European asymmetrical tile effect steel roof profile developed to perform and withstand tropical weather. It uses the state of the art technology to improve performance and reliability over many traditional roofing materials while enhancing its aesthetic appeal.
Schematic

Roofing Profile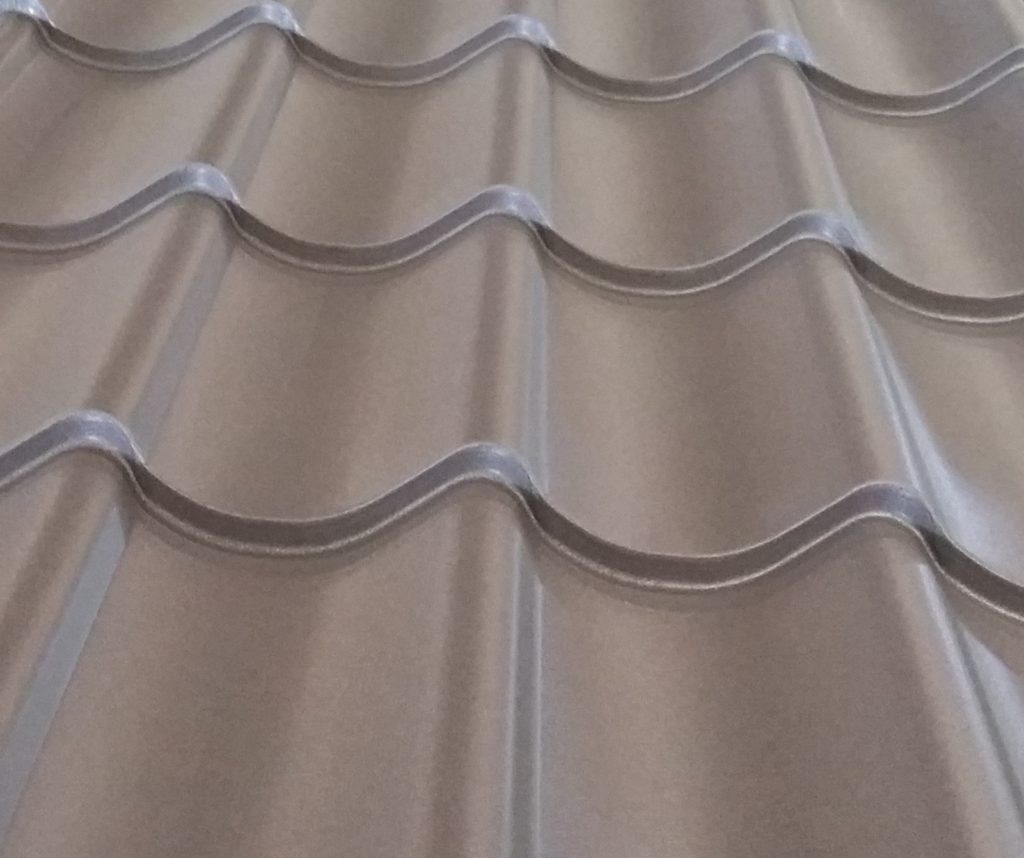 Features:
Scandinavian tile-effect roof system
Asymmetrical shape reduce rain impact noise
Conceal drainage system at side lapping
Variable module (standard 350mm)
Cut to lengths
Residential slope roof
note: all measurements are nominal only and are dependent on thickness and tensile strength of material used.
Material Choices:
Clean COLORBOND THERMATECH steel AZ150 G300
Clean COLORBOND CAPERO steel AZ150 G300
Specification
Effective width: 762mm
Ribs height: 19mm
Maximum length: 9m. (Ex-factory)
Tolerance:
Length: +/- 10mm
Cover width: +/- 4mm
How to specify UGI Steel Roofing System:
0.48mm TCT UGI UNISPAN Clean COLORBOND with AZ150 G550 metal roofing with all necessary fixing accessories.
1 layer UGI double sided sisalation aluminium foil.
1 layer ThermalRock B40 – 50mm thickness @ 40 kg/m³.
1 layer of UGI GI roof mesh.
Physical Properties

Materials
ZINCALUME® steel, AZ150 G550
ZINCALUME® steel is a high-tensile G550 steel with a minimum yield strength of 550Mpa and a metallic coating with composition of 43.5% zinc, 55% aluminium & 1.5% silicon (AZ150) which conforms to Australian Standard AS1397 and Malaysian Standard MS1196. The practical and aesthetic merits of ZINCALUME® steel include durability, longer lasting life, formability and excellent corrosion resistance. Thus ZINCALUME® steel is able to last up to 4 times longer than galvanized steel (GI) and pre-painted galvanized steel (PPGI). ZINCALUME® steel supplied by BlueScope Steel (Malaysia) Sdn Bhd has a clear resin coating which gives it a beautiful, satin-smooth finish.
Clean COLORBOND® steel, AZ150 G550
Clean COLORBOND® is the pre-painted ZINCALUME® steel with the ability to prevent tropical dirt staining and better colour retention. Clean COLORBOND® paint system is oven cured with nominal gloss of 25% which conforms to Australian Standard AS2728 Category 3. It is certified to BOMBA Class 'O' (AS1530) with heat resistance up to 100° C.
Other Materials
Other materials are also available upon request;
Clean COLORBOND® ULTRA AZ200 G550 steel.
Clean COLORBOND® XPD Pearlescent AZ150 G550 steel.
PrimaMaju AZ100 G550 steel.
Quality Control
With the certification of MS/ISO 9001: 2008 Quality Management System, UGI ensures high quality Clean Colorbond® and Zincalume® steel are precisely cold formed into UNIDEK® steel roofing sheet.
Colour Range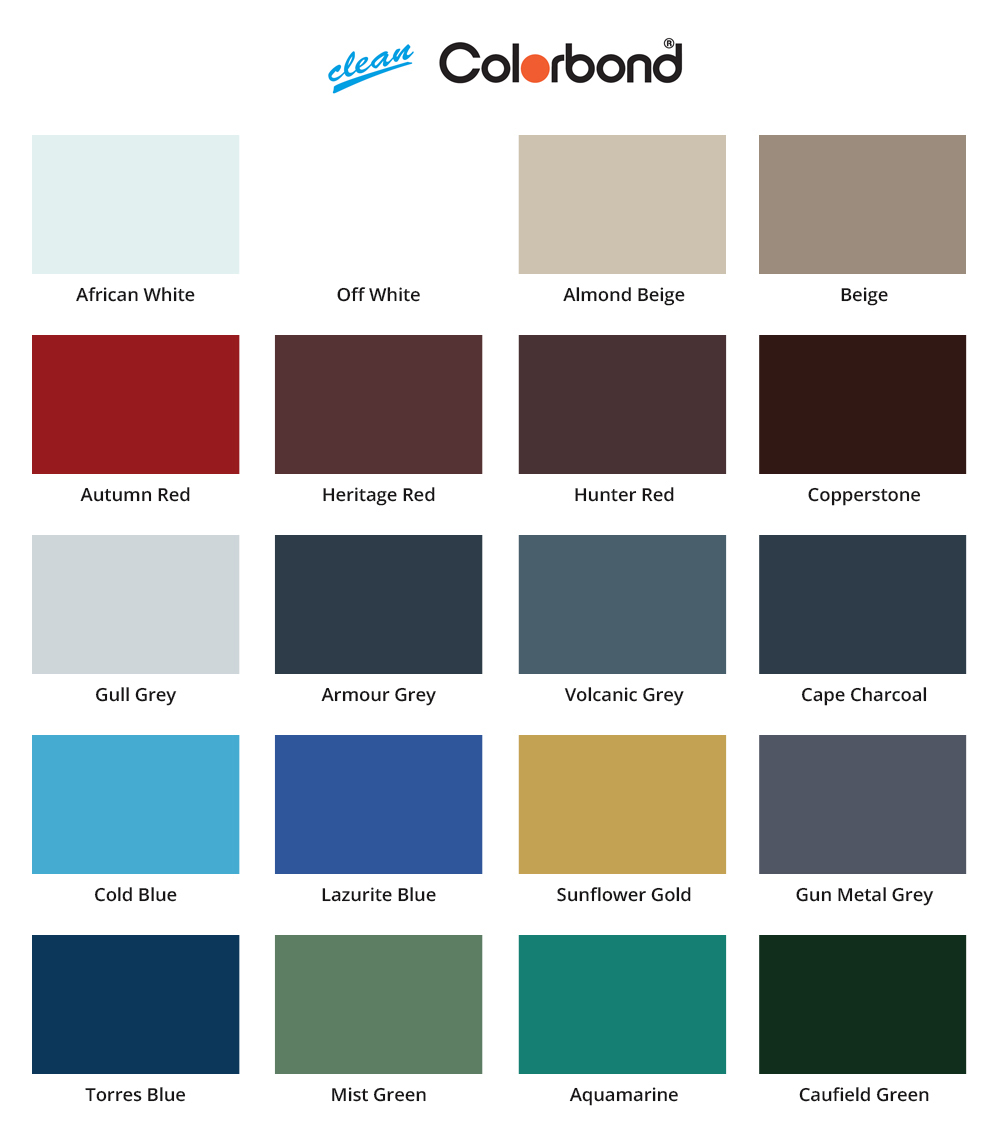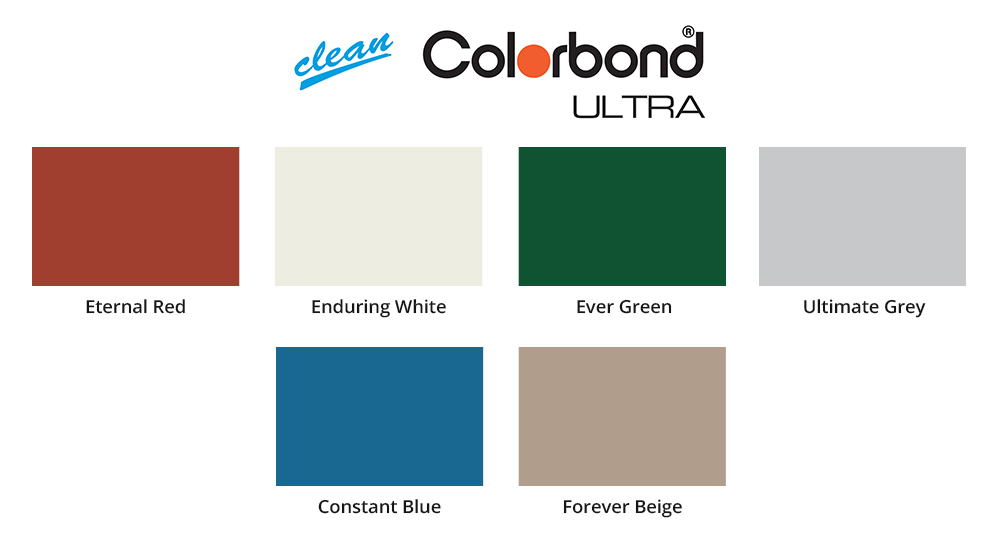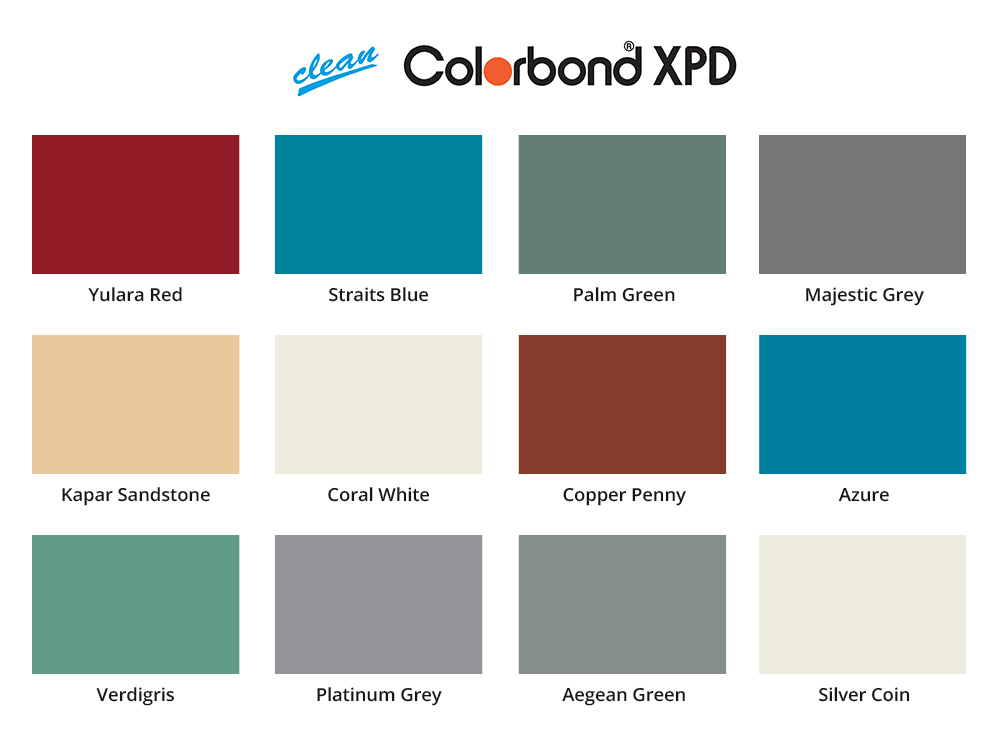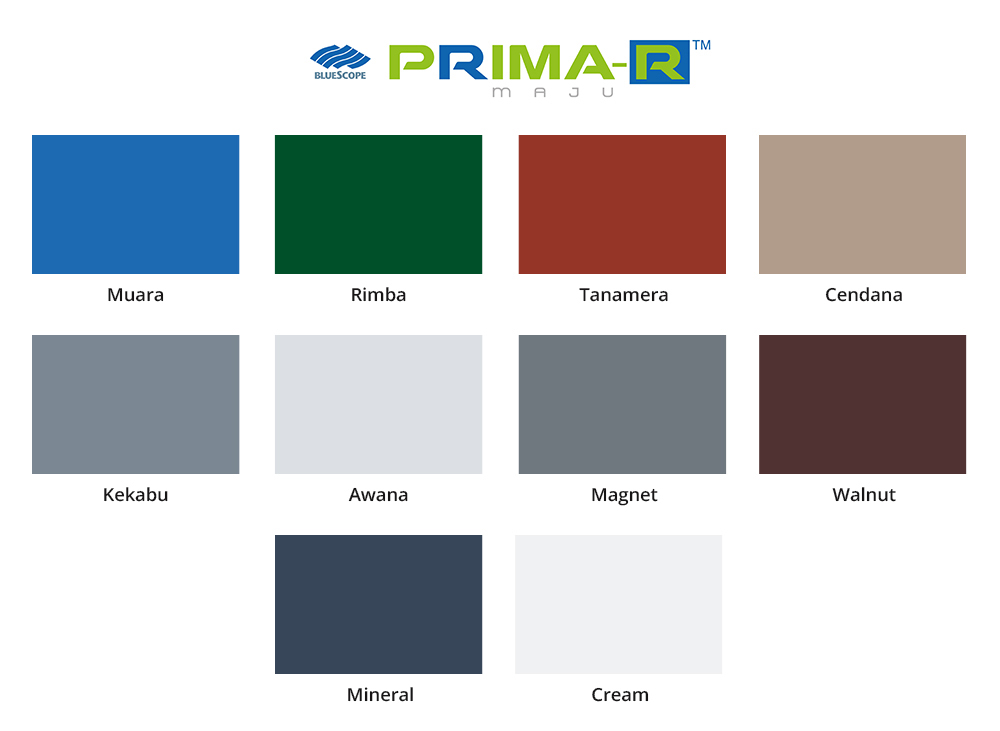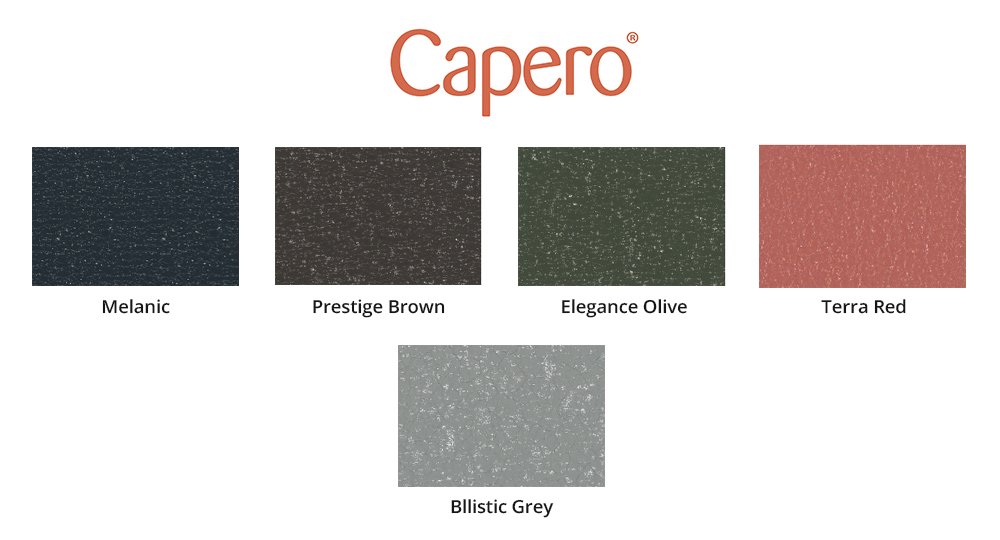 *Minimum of Order (MOQ) is required for non-standard color.