UNIDEK® is a modern ribbed profile which has high strength, light weight and long spanning capabilities. It is manufactured via continuous processes of cold forming High-Tensile Zincalume® steel or Clean Colorbond® steel therefore can be supplied in any length limited only by transportation and handling.
Schematic

Features:
762mm cover width
Economical profile
Easy fixing
Spring curving
Anti-capillary side laps
Site forming capability
Shorter lead time, locally produced in Kuching, SriAman, Sibu, Btu & Miri.
note: all measurements are nominal only and are dependent on thickness and tensile strength of material used.
Roofing Profile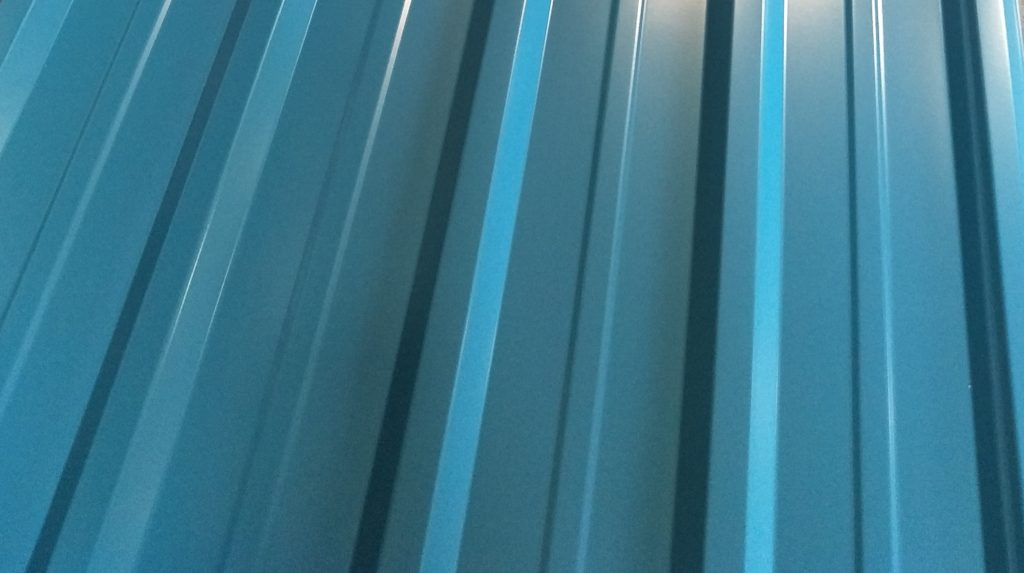 Material Choices:
ZINCALUME steel AZ150 G550
Clean COLORBOND ULTRA MATT* steel AZ200 G550
Clean COLORBOND XPD PEARLESCENT* steel AZ150 G550
Clean COLORBOND THERMATECH steel AZ150 G550
Clean COLORBOND CAPERO steel AZ150 G550
PRIMA-R MAJU* AZ100 G550
Specification
Effective width: 762mm
Ribs height: 25mm
Tolerance:
Length: +/- 10mm
Cover width: +/- 4mm
How to specify UGI Steel Roofing System:
0.48mm TCT UGI UNIDEK Clean COLORBOND with AZ150 G550 metal roofing with all necessary fixing accessories.
1 layer UGI double sided sisalation aluminium foil.
1 layer Thermalrock B40 – 50mm thickness @ 40 kg/m³.
1 layer of UGI GI roof mesh.
Physical Properties

Capacity and Load Table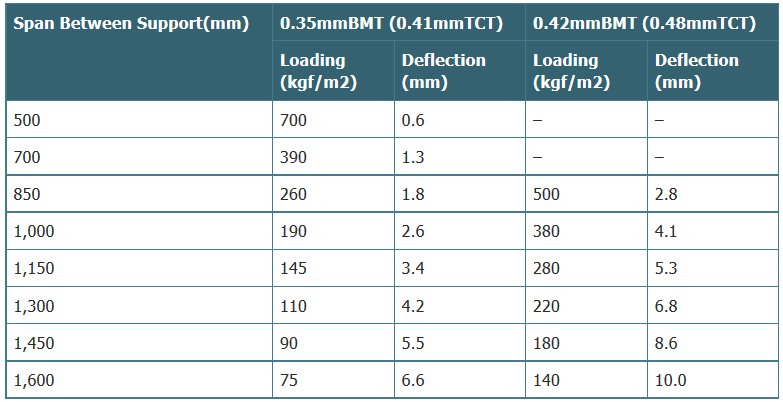 Spanning Table

Materials
ZINCALUME® steel, AZ150 G550
ZINCALUME® steel is a high-tensile G550 steel with a minimum yield strength of 550Mpa and a metallic coating with composition of 43.5% zinc, 55% aluminium & 1.5% silicon (AZ150) which conforms to Australian Standard AS1397 and Malaysian Standard MS1196. The practical and aesthetic merits of ZINCALUME® steel include durability, longer lasting life, formability and excellent corrosion resistance. Thus ZINCALUME® steel is able to last up to 4 times longer than galvanized steel (GI) and pre-painted galvanized steel (PPGI). ZINCALUME® steel supplied by BlueScope Steel (Malaysia) Sdn Bhd has a clear resin coating which gives it a beautiful, satin-smooth finish.
Clean COLORBOND® steel, AZ150 G550
Clean COLORBOND® is the pre-painted ZINCALUME® steel with the ability to prevent tropical dirt staining and better colour retention. Clean COLORBOND® paint system is oven cured with nominal gloss of 25% which conforms to Australian Standard AS2728 Category 3. It is certified to BOMBA Class 'O' (AS1530) with heat resistance up to 100° C.
Other Materials
Other materials are also available upon request;
Clean COLORBOND® ULTRA AZ200 G550 steel.
Clean COLORBOND® XPD Pearlescent AZ150 G550 steel.
PrimaMaju AZ100 G550 steel.
Quality Control
With the certification of MS/ISO 9001: 2008 Quality Management System, UGI ensures high quality Clean Colorbond® and Zincalume® steel are precisely cold formed into UNIDEK® steel roofing sheet.
Colour Range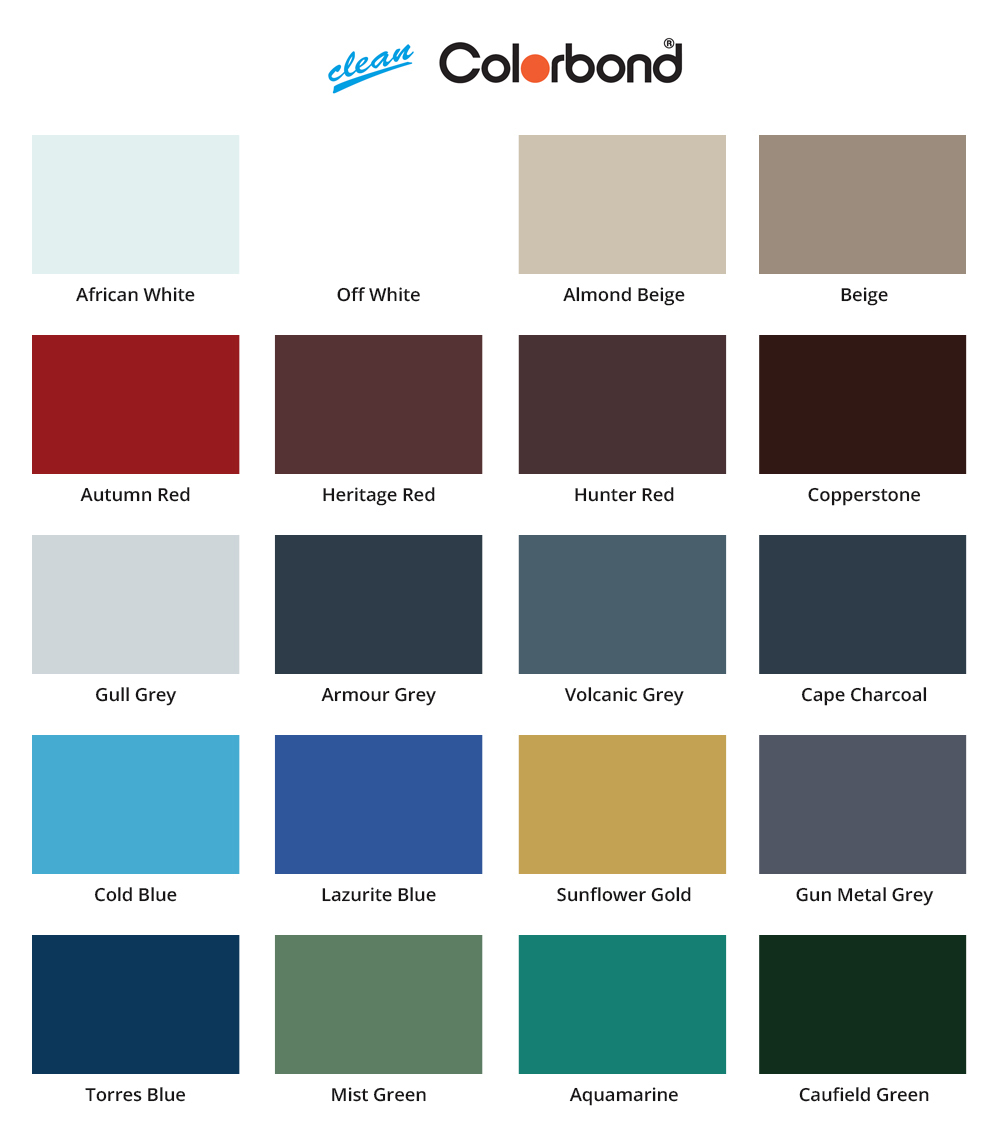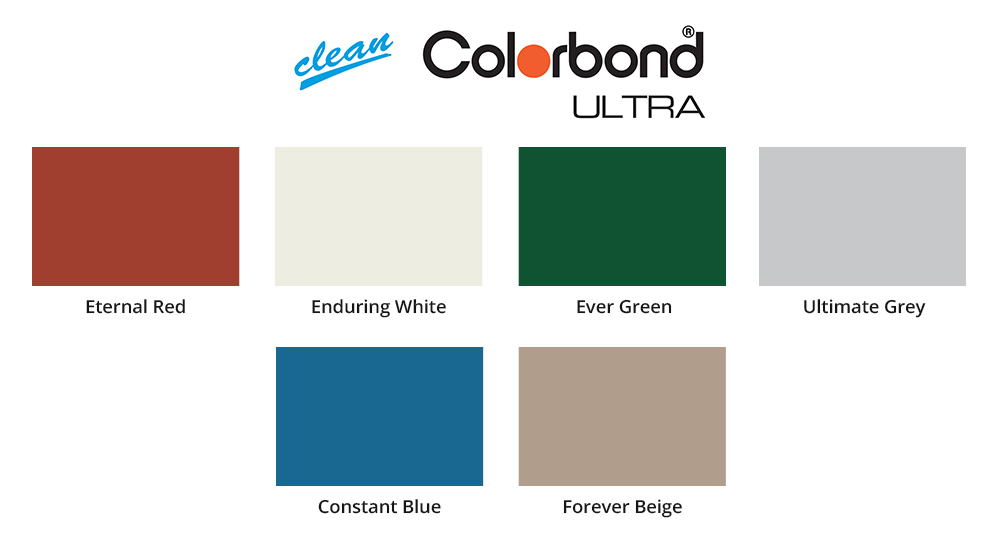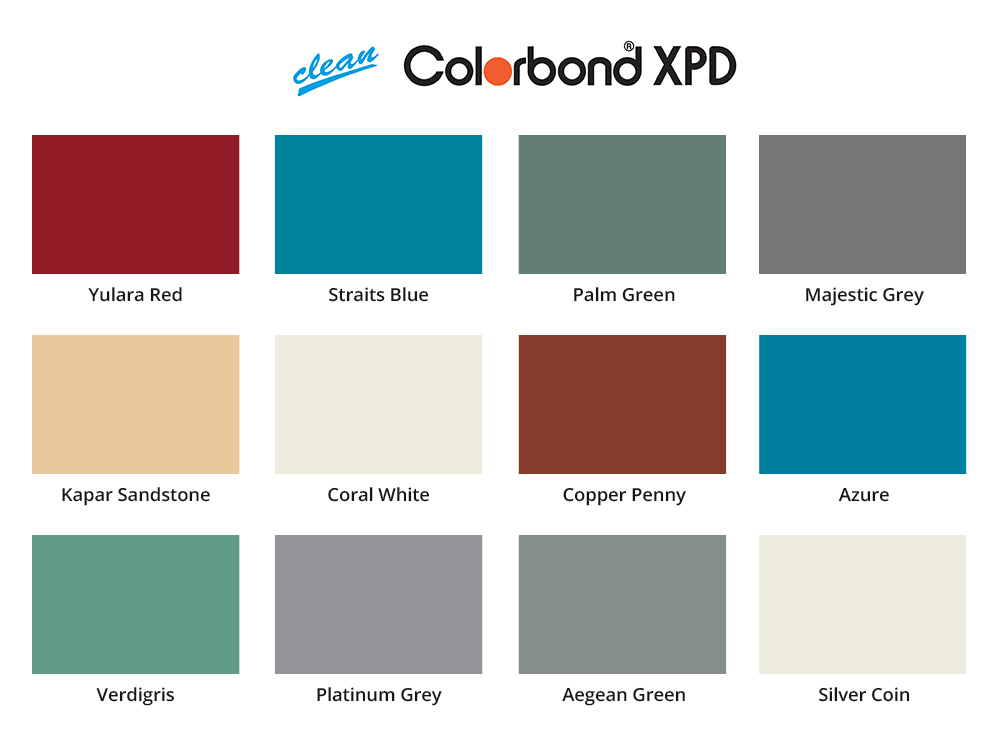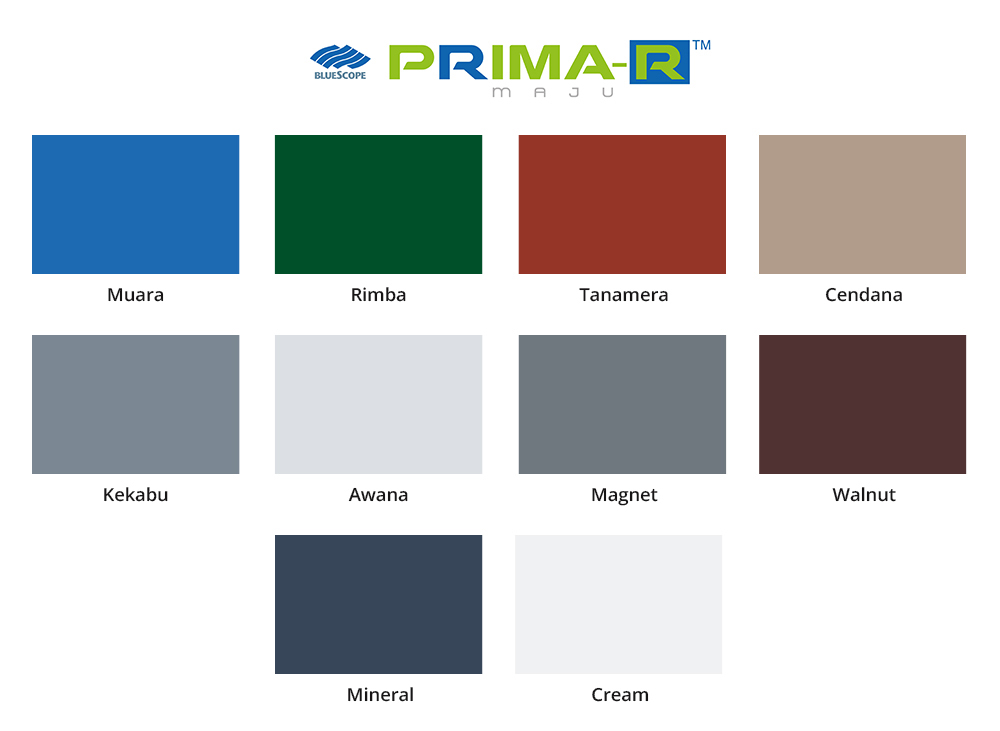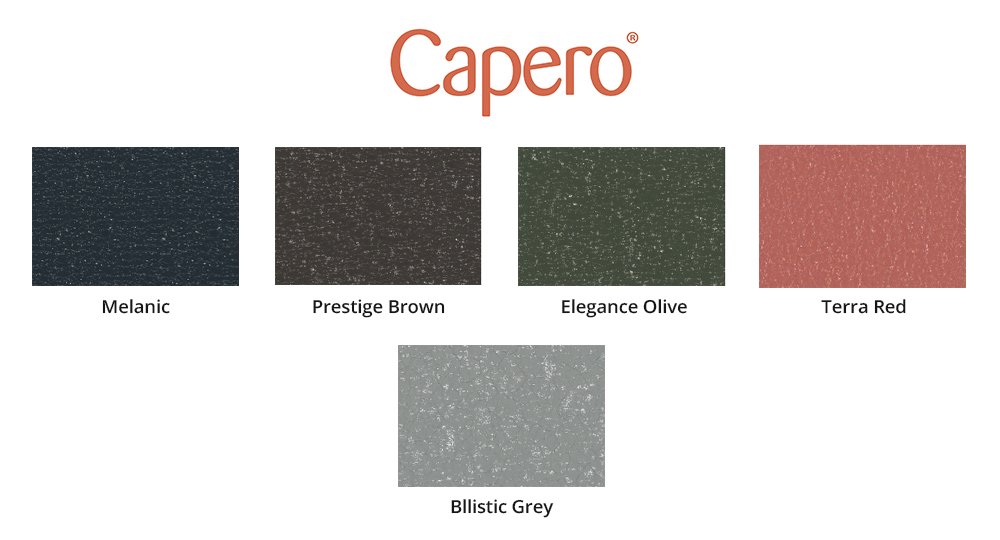 *Minimum of Order (MOQ) is required for non-standard color.
Download Here